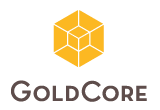 – Gold consolidates on 2.5% gain in July as the dollar has fifth monthly decline
– Trump administration and vicious 'civil war' politics casting shadow over America and impacting dollar
– All eyes on non farm payrolls today for further signs of weakness in U. S. economy
– Gold recovers from 1.7% decline in June as dollar falls
– Gold outperforms stocks and benchmark S&P 500 YTD
– Gold gains 10.8% versus 10.6% gain for S&P – led by frothy tech sector (see performance table)
– Gold outperforms stocks globally – Euro Stoxx 50 up 5.7% ytd, FTSE up 4.8% and Nikkei up 4.5%
– Gold's technicals increasingly positive; now trading above its 50-day & 200-day moving averages & looks set to target $1,300 again
Gold held steady today in Asian and European trading and was flat for the week, consolidating near the $1,270 per ounce level and the 2.5% gain seen in July.
It remains close to a seven-week high hit this week, as the dollar remains weak and vulnerable near multi-month lows after five consecutive months of declines.
The dollar index, which tracks the greenback against a basket of six major peers, is languishing near 15-month lows hit earlier this week.
'All eyes' are again on the monthly U. S. nonfarm payrolls data due today amid continuing very high levels of U. S. and global political uncertainty.
This post was published at Gold Core on August 4, 2017.