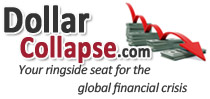 Someday, stock, bond and real estate valuations will matter again. And the mechanism by which this return to sanity is achieved will probably be the torrent of money now flowing in from people who, for various reasons, don't care about (or understand) the prices they're paying.
Millennials, for instance, seem to have reached the 'beginners' mistakes' phase of their financial lives. They're major buyers of recreational vehicles – see The Perfect Crash Indicator Is Flashing Red – and are now opening stock brokerage accounts at a startling pace:
Schwab: 'New Accounts Are At Levels We Have Not Seen Since The Dot Com Bubble' As Millennials Rush Into Stocks
(Zero Hedge) – In its Q2 earnings results, [stock broker Charles] Schwab reported that after years of avoiding equities, Schwab clients opened the highest number of brokerage accounts in the first half of 2017 since 2000. This is what Schwab said on its Q2 conference call:New accounts are at levels we have not seen since the Internet boom of the late 1990s, up 34% over the first half of last year. But maybe more important for the long-term growth of the organization is not so much new accounts, but new-to-firm households, and our new-to-firm retail households were up 50% over that same period from 2016.
This post was published at DollarCollapse on AUGUST 6, 2017.