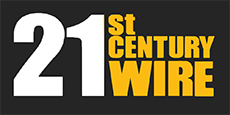 21st Century Wire says…
Based on their own reports and public statements, it was clear that both Google and Facebook, and others, were engaged in formulating a wide program of censorship in order to 'tackle' what the corporations deem as 'offensive speech' or 'hate speech'. Although based on the political biases of members of these corporations, the actual administration of this will be done by fully hidden and unaccountable automated computer algorithms.
According to new reports, the new method are not merely the manipulation of metrics used to downplay content. These are incredibly clandestine and very sinister measures: without visibly shutting down an account, this new automated censorship process will simply make an account holder's posts invisible to their friends, fans and followers, in what Google/YouTube is calling 'a limited state' in order to 'isolate and contain' a targeted user – even if they have NOT violated the user terms of services. This is designed not only to 'disappear' important opinions and information – but also to frustrate users, in the hopes that they will eventually abandon the platform as a viable content distribution network.
This post was published at 21st Century Wire on AUGUST 6, 2017.