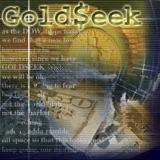 The Bigger the Base, the Greater the Upside Case. This saying among technical analysts/chartists helps define where we are today in the precious metals – and where we'll soon be headed.
It means that when prices "base" in a relatively narrow sideways range for an extended period, they will at some point break out. Before the action gets underway, bears and bulls alike will get "sandpapered" as they take positions, trying to guess whether or not the price is getting ready to decline further or move upward into a new bull phase.
If you consider that time spent in sideways consolidation represents a build-up in stored energy, then a valid upside breakout will be propelled by a lot of buying fuel as old shorts who bet on lower prices offset their losing positions and new longs jump in to get onboard the change in trend.
This post was published at GoldSeek on Friday, 4 August 2017.