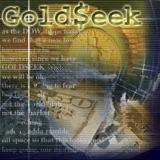 Gold Today – New York closed yesterday at $1,278.40. Londonopened at $1,261.40 today.
Overall the dollar was weaker against global currencies, early today. Before London's opening:
– The $: was weaker at $1.1849 after the yesterday's $1.1832: 1.
– The Dollar index was weaker at 92.92 after yesterday's 92.99.
– The Yen was stronger at 110.66 after yesterday's 110.78:$1.
– The Yuan was stronger at 6.7237 after yesterday's 6.7253: $1.
– The Pound Sterling was almost unchanged at $1.3232 afteryesterday's $1.3223: 1
Yuan Gold Fix
New York closed at almost $14 higher than Shanghai's yesterday's close. In what we see as a striking testament to the power of Shanghai's pricing dominance Shanghai moved slightly lower than its previous close with London following it at today's open with $4.60 discount to Shanghai's trading level today. With the gold world still looking at New York in the belief that the world will follow that market an understanding of the interrelationship of the three global gold markets is becoming paramount!
Silver Today – Silver closed at $16.73 yesterday after $16.76 at New York's close Tuesday.
This post was published at GoldSeek on 3 August 2017.