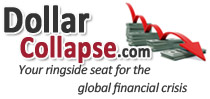 Just when you thought US politics couldn't get any darker – what with the president openly musing about firing the attorney general who is investigating the president's campaign – in comes new communications director Anthony Scaramucci, with a, ahem, unique critique of his new coworkers:
Scaramucci calls Priebus a 'paranoid schizophrenic'
(Fox News) – Anthony Scaramucci's shocking, on-the-record tirade has blown the cover off long-simmering tensions between two of President Trump's key men, prompting one White House worker to express safety concerns and triggering a countdown to the exit of either Scaramucci or his target, Trump Chief of Staff Reince Priebus. Scaramucci, the newly minted White House communications director, set off a firestorm with a rambling rant loaded with expletives and threats that The New Yorker published. The coarse language directed at Priebus and White House Chief Strategist Steve Bannon, as well as blanket threats to fire people, left some inside the White House shaken.
'This is getting out of hand,' a White House staffer told Fox News. 'I am honestly concerned for my safety in the office tomorrow. This type of behavior is unbelievable. Working in the White House, and something like that is said … it's a disgrace.'
This post was published at DollarCollapse on July 28, 2017.