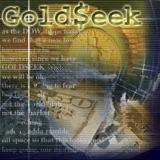 Gold Today – New York closed the day before yesterday at $1,248.40. London opened at $1,262.00 today.
Overall the dollar was weaker against global currencies, early today. Before London's opening:
– The $: was weaker at $1.1728 after the day before yesterday's $1.1654: 1.
– The Dollar index was weaker at 93.50 after the day before yesterday's 93.97.
– The Yen was unchanged at 111.25 after the day before yesterday's 111.25:$1.
– The Yuan was stronger at 6.7377 after the day before yesterday's 6.7506: $1.
– The Pound Sterling was stronger at $1.3138 after the day before yesterday's $1.3031: 1.
Yuan Gold Fix
The reaction to the Fed's inaction not just on rates but on the timing of the contraction of the Fed's Balance Sheet, interrupted the gold price relationship between global markets. New York closed at the same level as Shanghai yesterday, but London opened at just $2.50 below Shanghai's trading level this morning. The price differentials between the global markets were nearly eliminated on the back of the Fed's inaction. We look today to see just how global markets interact and to see if they are really narrowing their differences.
If you had been following our commentary in the Gold Forecaster newsletter on China and the shift of pricing power to the east, you would not have been tempted to sell your holdings of gold or silver!
This post was published at GoldSeek on 27 July 2017.