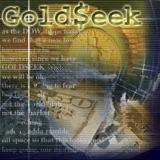 The Great Recession was so great for the only people who matter that it is time to do it all again. Time to shed those bulky new regulations that are like clod-hoppers on our heals and dance the light fantastic with your friendly bankster. Shed the encumbrances and get ready for the new roaring twenties.
The banks need to be able to entice more people into debt because potential borrowers with good credit and easy access to financing are showing no interest in taking the banks' current enticements toward greater debt. That could indicate the average person is smarter than the banks and apparently recognizes they are at their peak comfort levels with debt. The banks, on the other hand, want to reduce capital-reserve requirements in order to leverage up more.
Thus, President Trump, blessed be he, is working (in consort with the Federal Reserve) on cutting bank stress tests in half to once every two years and working to significantly reduce the amount of reserve capital banks are required to keep. He also wants to make the stress tests a little easier to pass. Such are the plans of his Goldman Sachs economic overseers to whom Trump has given first chair in various illustrious White House departments.
READ MORE
This post was published at GoldSeek on 26 July 2017.