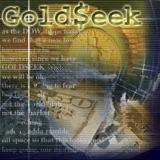 I think we need to focus on what is happening to the dollar. The intermediate cycle is now 63 weeks long. Clearly that isn't normal. I've maintained for several years that the end game was going to play out in the currency markets. There has to be consequences to printing trillions and trillions of currency units , and leaving interest rates at 0 for 8 years. I don't think the consequences are going to be deflation. I think the end game will be inflation, just like it was in the 70's, and just like it was in 2007 and 2008.
It's taken a while to manifest as other countries have jumped into the game and turned on their printing presses as well, so the collapse in the currency I've been looking for has taken quite a while to unfold. The first leg down ended in 2008.
The dollar rally out of the 2014 3 YCL has fooled everyone into thinking the dollar is strong and the euro is going to collapse. So everyone is now on the wrong side of the market. That's pretty much how every bear market starts with everyone on the wrong side of the boat.
This post was published at GoldSeek on Sunday, 23 July 2017.