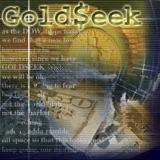 Gold Today – New York closed yesterday at $1,214.10. London opened at $1,210 today.
Overall the dollar was weaker against global currencies, early today. Before London's opening:
– The $: was stronger at $1.1396 after yesterday's $1.1408: 1.
– The Dollar index was weaker at 96.11 after yesterday's 96.15.
– The Yen was weaker at 114.32 after yesterday's 114.21:$1.
– The Yuan was stronger at 6.7995 after yesterday's 6.8034: $1.
– The Pound Sterling was stronger at $1.2902 after yesterday's $1.2873: 1.
Yuan Gold Fix
Both New York and London turned higher yesterday. New York rose to Shanghai's level at the close yesterday and London today is pulling the gold price down leaving the differential with Shanghai at just over $9 lower than yesterday's differential. All global gold markets are looking for a bottom still. But as we mentioned yesterday there is an almost osmotic pressure in London that is shifting physical gold to the Far East constantly, in line with the price differentials between London and Shanghai.
This post was published at GoldSeek on 11 July 2017.