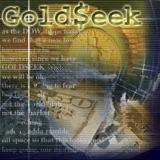 Factors which can affect markets
Expectations of an early interest rate hike after June US nonfarm payrolls resulted in the slide of 50gold and silver. Key long term supports are being tested. Either gold and silver manage to trade over key long term support OR in case they fall below key long term support then there can be new multi year lows. FOMC meet is on 26th July. The Federal Reserve will not be there in August but will be there in the middle of September. Continued US jobs growth in July and August will not result in an interest rate hike by the Federal Reserve in October. I expect an October interest rate hike by the Federal Reserve if the US continues with higher employment in this quarter.
Investors all over the world are obsessed with the global liquidity cycle and the global interest rate cycle. Gold has been a very short term investment play this year. Investors are not holding on their gold investment for the medium term to long term as there are other investments which offer quicker return. The inability of gold to show signs of breaking past $1500 is also preventing higher investment demand.
This post was published at GoldSeek on 10 July 2017.