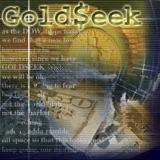 The short week was quite volatile as traders sat on the beach and the weakness in metals was the standout in my books.
Let's move right into the charts and check into the carnage.
***
Gold lost 2.62% and broke a major uptrend line.
The action was very, very poor and on heavy volume which tells me more downside is in golds near future.
Looks to me like the major $1,180 pivot area is soon to be back in play and below that, support sits down at $1,130.
Let's see how next week plays out but $1,180 should be a good level to at least get a short-term bounce play.
Time will tell.
This post was published at GoldSeek on Sunday, 9 July 2017.