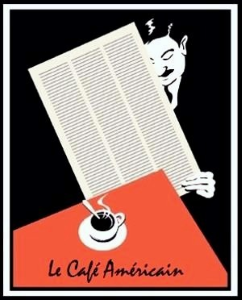 I will probably update the charts and other information over the weekend.
Considering that today was a Non-Farm Payrolls report, the action in the markets is not particularly surprising. The talking heads were calling this an almost perfect 'risk-on' jobs report. Right. Plenty of crappy jobs at wage levels for an unsustainable recovery.
Not one thing has change in my mind for the intermediate to longer term. Its just that the antics of the major corporate/financial players is becoming more brazen in Donnie-dom.
These quotes are from The Brass Check which was written by Upton Sinclair in 1919. A brass check was a token purchased by a customer in a brothel and given to the woman of his choice. Sinclair saw the moneyed interests of his day holding brass checks with which to purchase politicians, journalists and their editors, and other thought leaders of the day. In modern times we call them 'speaking fees' and 'consulting contracts' and lobbyist positions' and 'book deals.' For twenty years I have been a voice crying in the wilderness of industrial America; pleading for kindness to our laboring-classes, pleading for common honesty and truth-telling, so that we might choose our path wisely, and move by peaceful steps into the new industrial order. I have seen my pleas ignored and my influence destroyed, and now I see the stubborn pride and insane avarice of our money-masters driving us straight to the precipice of revolution.
This post was published at Jesses Crossroads Cafe on 07 JULY 2017.