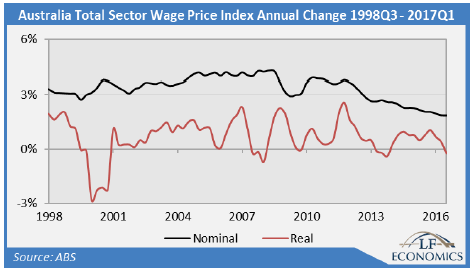 Home prices jump to new record amid surging supply and declining real wages.
'The government, opposition, central bank (RBA), prudential regulator (APRA), FIRE sector (finance, insurance, and real estate industries) and their economists predictably deny the existence of a housing bubble. They firmly assert a severe downturn in the residential property market cannot and will not occur' – LF Economics.
So when home prices sagged on a monthly basis in May, the fretting began. But now it is ascribed to a seasonal quirk because in June home prices jumped again, according to CoreLogic:
In Sydney, home prices rose 12% in June year-over-year to A$880,000, with house prices up 13% and prices of condos ('units,' as they're unceremoniously called down under) up 9%. On a monthly basis, they rose 2.2% from May. In Melbourne, home prices surged 14% year-over-year, with house prices up 15%, and condo prices up 1.5% (more on that measly increase in a moment).
This post was published at Wolf Street on Jul 5, 2017.