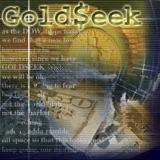 1. The latest gold price action is a near-perfect reflection of the current market fundamentals.
2. Please click here now. Double-click to enlarge.
3. Gold has arrived at my $1220 – $1200 conservative investor buy zone.
4. The market is seasonally soft in the summer months, but two key price drivers are poised to create the next rally.
5. The first is the US jobs report. It's scheduled for release on Friday at 8:30AM. Market participants are going to be looking at wage price inflation as much as they are looking at the total number of jobs created.
6. Gold has a rough general tendency to soften ahead of this report, and then rally strongly following its release.
7. The $1220 – $1200 support zone is an ideal price area for gold bugs to buy in anticipation of a post jobs report rally!
8. Please click here now. Double-click to enlarge this seasonal spot gold chart, courtesy of Dimitri Speck.
9. This chart should be used by all gold bugs as a key reference chart to understand gold's seasonality.
10. In a nutshell, the summer is the best time to accumulate gold, and February is a great time to book some profits.
11. The current price softness is seasonally normal, and it's exacerbated by the decision of bullion banks to halt imports into India.
12. They decided to halt imports until they got clarification about applying the new GST regime to the gold market. It appears that June imports were only about five tons.
This post was published at GoldSeek on 5 July 2017.