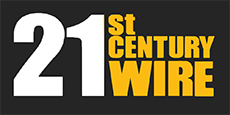 The Mayor of London, Sadiq Khan, has published a transport strategy that outlines his vision of the future of transportation in Britain's capital. The strategy conforms to his pledge to be London's 'greenest mayor' as it will reduce motor vehicle traffic while simultaneously encouraging walking and cycling. As a way to discourage motor vehicle journeys, Khan plans to charge drivers a distance-based fee for using city roads. While the scheme is likely to represent an important new revenue stream for the city (or the firm that wins the contract), the plan also seems to resemble parts of the global elite's technocratic agenda.
First of all, London's proposal is not the only one of its kind. Various forms of road charging are in use in countries around the world, with many more proposed; the type that charges motorists based on the distance they drive is often called a 'vehicle miles traveled tax' (VMT tax). This type of scheme has so far been implemented in Germany, Austria, Slovakia, the Czech Republic, Poland, Hungary and Switzerland, as well as in several locations around the United States, such as Oregon with its OReGO program. Other similar schemes are being tested in countless locations internationally. Numerous think tanks and governments – including the UN and EU – have been urging the adoption of VMT taxes for some time, in what is clearly a coordinated international push.
An obvious problem with this idea is that charging for road use according to distance driven will discriminate against lower-income people and small business, but favour wealthier individuals and larger corporations. When Khan says, 'we have to make not using your car the affordable, safest and most convenient option', he is clearly saying that using a car would become less affordable under the scheme. This broadly fits with the UN's Agenda 21 plan, which aims to reduce the use of motor vehicles by the general public – as we shall see.
This post was published at 21st Century Wire on JUNE 30, 2017.