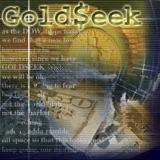 Gold Today – New York closed at $1,249.10 yesterday after closing at $1,249.10 Tuesday. London opened at $1,247.20 today.
Overall the dollar was much weaker against global currencies, early today. Before London's opening:
– The $: was much weaker at $1.1426 after yesterday's $1.1358: 1.
– The Dollar index was weaker at 95.76 after yesterday's 96.36.
– The Yen was weaker at 112.55 after yesterday's 112.36:$1.
– The Yuan was much stronger at 6.7800 after yesterday's 6.8036: $1.
– The Pound Sterling was much stronger at $1.2979 after yesterday's $1.2810: 1.
Yuan Gold Fix
New York and London failed to rise in the face of a rising Shanghai gold price. As you can see Shanghai's gold price has been rising steadily for the last three days in the Yuan, while the Yuan, itself, has strengthened remarkably, as the P. B. of C. ensures it rises and stabilizes.
Against yesterday's Shanghai prices New York is now at a $8 discount to Shanghai and London opened at a $17.60 discount. Once again we will see where pricing power resides. We expect Shanghai will show itself as the price leader by lifting London and New York higher. But this sort of day clearly shows where the dominance lies.
This post was published at GoldSeek on 29 June 2017.