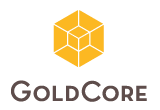 Shrinkflation – Real inflation much higher than reported and realised Shrinkflation is taking hold in consumer sector Important consumer, financial, monetary and economic issue being largely ignored by financial analysts, financial advisers, economists, central banks and the media. Food becoming more expensive as consumers get less for price paid A form of stealth inflation, few can avoid it Brexit is the scapegoat for shrinkflation by the media and companies Consumers blame retailers rather than central banks Gold hedge has doubled in value since 2007 Editor: Mark O'Byrne
Shrinkflation: no one left untouched
600 new words entered our official lexicon this week as the Oxford English Dictionary announced the latest new additions to their online records.
One of the words reportedly up for consideration was shrinkflation. It did not make the final cut and as a result continues to be defined by the authority as 'a portmanteau, made from combining shrink: 'to become or make smaller in size', with the economic sense of inflation: 'a general increase in prices and fall in the purchasing value of money'.
This post was published at Gold Core on June 28, 2017.