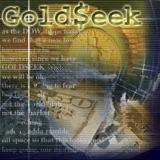 Gold Today – New York closed at $1,249.10 yesterday after closing at $1,244.30 Monday. London opened at $1,253.00 today.
Overall the dollar was weaker against global currencies, early today. Before London's opening:
– The $: was much weaker at $1.1358 after yesterday's $1.1256: 1.
– The Dollar index was weaker at 96.36 after yesterday's 96.97.
– The Yen was weaker at 112.36 after yesterday's 111.77:$1.
– The Yuan was stronger at 6.8036 after yesterday's 6.8145: $1.
– The Pound Sterling was stronger at $1.2810 after yesterday's $1.2748: 1.
Yuan Gold Fix
The three global gold markets are moving back into line today with London and New York rising to almost Shanghai's level. New York rose to within $7.32 of Shanghai's prices down from $16 lower than Shanghai, and London opened $7.42 lifting the discount to Shanghai, from $13.42. This is again, confirming Shanghai dominating pricing power.
The Yuan continues to strengthen as you can see above. The Shanghai gold price is moving independently of the Yuan's exchange rate.
Silver Today – Silver closed at $16.68 yesterday after $16.57 at New York's close Monday. Today, silver is telling us it wants to rise. Is it leading the way for gold?
This post was published at GoldSeek on 28 June 2017.