While most asset managers have been growing increasingly skeptical and gloomy in recent weeks (despite a few ideological contrarian holdouts), joining the rising chorus of bank analysts including those of Citi, JPM, BofA and Goldman all urging clients to "go to cash", none have dared to commit the cardinal sin of actually predicting when the next crash will take place.
On Sunday a prominent hedge fund manager, One River Asset Management's CIO Eric Peters broke with that tradition and dared to "pin a tail on the donkey" of when the next market crash – one which he agrees with us will be driven by a collapse in the global credit impulse – will take place. His prediction: Valentine's Day 2018.
Here is what Peters believes will happen over the next 8 months, a period which will begin with an increasingly tighter Fed and conclude with a market avalanche:
'The Fed hikes rates to lean against inflation,' said the CIO. 'And they'll reduce the balance sheet to dampen growing financial instability,' he continued. 'They'll signal less about rates and focus on balance sheet reduction in Sep.'
Inflation is softening as the gap between the real economy and financial asset prices is widening. 'If they break the economy with rate hikes, everyone will blame the Fed.' They can't afford that political risk.
This post was published at Zero Hedge on Jun 25, 2017.
America's wealthiest individuals are thriving thanks to an imbalance in wealth accumulation that favors the already asset-rich. But even though the number of millionaires and billionaires living in the US has been climbing, and is on track to increase by nearly 700,000 a year between now and 2021 – so long as the market avoids another crash – an influx of new potential buyers has done little to alleviate a supply glut that has been weighing on used jet prices for years.
As the Financial Times reports, sales prices for used jets have fallen as much as 35% over the past three years, with the average price falling from $13.7 million in April 2014 to $8.9 million today.
This post was published at Zero Hedge on Jun 25, 2017.
After years of fire and brimstone sermons, also known as the Bank of International Settlements' annual reports delivered with doom and gloomy aplomb by Jaime Caruana, who year after year warned about the adverse side-effects of central bank intervention, today the BIS released its most upbeat reports in years, in which it praised the recent rebound in global growth and predicted that GDP may soon revert to long-term average levels after the sharp improvement in sentiment over the past year.
Or maybe not, because even as talk of a "global coordinated rebound" continues, it has once again rolled over, with the US economy barely growing above stall speed, while the BIS explicitly notes that "despite the best near-term prospects for a long time, paradoxes and tensions abound" among these are the VIX…
Financial market volatility has plummeted even as indicators of policy uncertainty have surged.
… and the record disconnect between equities and bonds.
This post was published at Zero Hedge on Jun 25, 2017.

Infographic website Visual Capitalist recently published an eye-catching infographic on behalf of Sprott Physical Bullion Trusts which featured 4 well-known billionaire investors and their supposed investments in gold. The infographic is titled 'Why the World's Billionaire Investors Buy Precious Metals' and can be seen here.
The 4 investors profiled in the infographic are:
Jacob Rothschild (Lord), chairman of London-based investment trust RIT Capital Partners Plc David Einhorn, president of Manhattan-based hedge fund firm Greenlight Capital Ray Dalio, chairman and CIO of hedge fund firm Bridgewater Associates, Westport (Connecticut) Stanley Druckenmiller, chairman and CEO of Manthattan-based Duquesne Family Office (and formerly of Duquesne Capital Management) Overall, four very famous investors, and four names that should at least be vaguely familiar to almost anyone who has a passing interest in financial markets and investing.
For each of the 4 billionaires, the Sprott infographic provides a few quotes about their views on gold and then moves on to record their recent 'Moves' into 'gold', or in some cases their recent readjustments of existing 'gold' exposures.
This post was published at Bullion Star on 22 Jun 2017.
I recently came across a December 1996 San Jose Mercury News article on tech pioneers' attempts to carry the pre-browser Internet's bulletin board community vibe over to the new-fangled World Wide Web.
In effect, the article is talking about social media a decade before MySpace and Facebook and 15 years before the maturation of social media.
(Apple was $25 per share in December 1996. Adjusted for splits, that's about the cost of a cup of coffee.)
So what's the point of digging up this ancient tech history?
Technology changes in ways that are difficult to predict, even to visionaries who understand present-day technologies. The sources of great future fortunes are only visible in a rearview mirror. Many of the tech and biotech companies listed in the financial pages of December 1996 no longer exist. Their industries changed, and they vanished or were bought up, often for pennies on the dollar of their heyday valuations.
This post was published at PeakProsperity on Friday, June 23, 2017.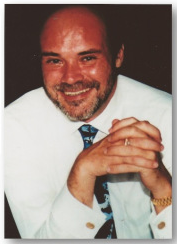 So far, Prime Minister Theresa May has been unable to form a majority government. She is now officially on the clock and being unable to strike a deal means her government will fall apart. Negotiations with the Democratic Unionist Party, a far-right Northern Irish outfit whose support seems necessary for her to win the vote, have not gone well.
This post was published at Armstrong Economics on Jun 25, 2017.