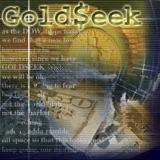 As most in the gold community know, the UK Chancellor of the Exchequer Gordon Brown announced on 7 May, 1999 that HM Treasury planned to sell gold. The dollar began to rise, from about 110mg gold to 120mg on 6 July, the day of the first sale. This translates into dollarish as: gold went down, from $282 to $258. It makes sense, as the UK was selling a lot of gold… or does it?
We won't get into the theories of his motivation. However, we note that if he wanted to – pardon the dollarish – push down gold, he was not particular effective. He squandered half of Britain's gold to get the price to drop 8.5%. That lasted but a few months. By the end of September, the price was not only back up to $282 but rising rapidly on its way past $320. Then it came down with volatility, rose, slowly fell to just under $260 about two years later. The price bottom just about coincides with the end of his selling.
This is history, and it's been discussed and analyzed many times. What has not been seen until now is a look at the gold basis and cobasis during this time. Was gold becoming abundant due to selling? Or did something else happen?
Here is a graph showing the continuous gold basis and cobasis, overlaid with the price of the dollar.
This post was published at GoldSeek on 12 June 2017.