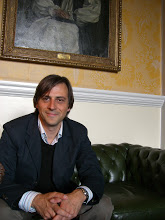 So, folks, what's wrong with this picture, eh?
Let's start thinking. The U. S. Treasury yields are underlying the global measure of inflation since the onset of the global 'fake recovery'. Both have been and are still trending to the downside. Sounds plausible for a 'hedge' asset against global economic stagnation. And the U. S. Treasuries can be thought of as such, given the U. S. economy's lead-timing for the global economy. Except for a couple of things: U. S. Treasury is literally running out of money (by August, it will need to issue new paper to cover arising obligations and there is a pesky problem of debt ceiling looming again); U. S. Fed is signalling two (or possibly three) hikes over the next 6 months and (even more importantly) no willingness to restart buying Treasuries again; U. S. political risks are rising, not abating, and (equally important) these risks are now evolving faster than global geopolitical risks (the hedge' is becoming less 'safe' than the risks it is supposed to hedge);
This post was published at True Economics on Saturday, June 10, 2017.