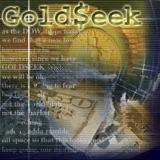 [as to the article's title, I don't have a firm, paint-by-numbers answer, but I surely do have strategy… ] An NFTRH subscriber named Joe, who is a former fund guy and current chart cranking, idea generating maniac (said with admiration) came up with the term 'bearish bulls' recently, by which he meant that a whole lot of people were looking down in the gold sector, especially heading into this week as the dreaded 'GDXJ rebalance' and then next week's FOMC loomed.
On the former, some bounce opportunities were created in oversold companies involved in the rebalance (with bearish bulls' short covering providing the accelerant) and on the latter, I very much expect the Fed to raise the Funds Rate next week; and so does the futures market. From CME Group…
This post was published at GoldSeek on 9 June 2017.