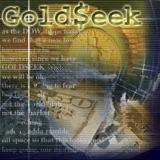 I add this, that rational ability without education has more often raised a man to glory and virtue, than education without natural ability.
Marcus T. Cicero
For the past few years much the angst of many experts we have consistently stated that the markets were not ready to crash. From late 2016 to early 2017, many former Bulls who predicted the direction of this market quite well, suddenly decided that the stock market was ready to crash. We, however, begged to differ, and we provided two very simple reasons for our stance.
Emotions drive the markets:
The masses have remained nervous throughout this bull run; no bull market has ever ended when the masses are nervous. History indicates that stock market crashes begin on a euphoric note and end on a note of hysteria.
The trend
We focus more on the psychology of the masses than on any other single factor. However, the 2nd most important factor is the trend. The trend has remained positive throughout this bull run; occasionally it has moved into the neutral zone, but it has never turned negative. We are not talking about the trend based on the drawing of simple trend lines but one that is calculated utilizing several factors one of which happens to price action.
So when the experts started to scream over and over again about the impending stock market crash of 2017; these are some of the comments we recently made to our readers and or subscribers
Let the experts sing their songs of doom and con the masses; it takes two to tango, one to cry and three to have a party. We have experts from the technical analysis side and experts employing fundamentals trying to use to back their faulty assertions. Unfortunately for these penguins both of them are wrong. They have failed to pay attention to the psychological factor. There is no factor more important when it comes to playing the markets then market psychology. Market Update April 30, 2017
This post was published at GoldSeek on June 2, 2017.