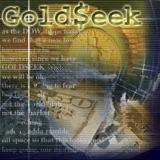 Gold Today – New York closed at $1,268.20 yesterday after closing at$1,263.10 Tuesday. London opened at $1,267.00 today.
Overall the dollar was weaker against global currencies, early today. Before London's opening:
– The $: was weaker at $1.1222 after yesterday's $1.1179: 1.
– The Dollar index was weaker at 97.17 after yesterday's 97.40.
– The Yen was weaker at 111.15 after yesterday's 110.84:$1.
– The Yuan was much stronger at 6.8062 after yesterday's 6.8180:$1.
– The Pound Sterling was stronger at $1.2855 after yesterday's $1.2791: 1.
Yuan Gold Fix
While the Yuan price of gold continues to dip a little and the Yuan continues to strengthen, Shanghai is now leading the gold price, in New York and London a little weaker, alongside a weaker dollar.
The pattern usually seen in London and New York is for the gold price to go in the opposite direction to the dollar. Because of Shanghai's influence this pattern is being broken, at the moment. But we do not read too much into this as the moves in the gold price are too small to be conclusive.
This post was published at GoldSeek on 1 June 2017.