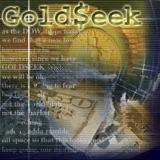 A quiet week for stocks with the exception of Wednesday and Thursday after the Fed says a rate hike should come sooner than later, which increased the likelihood of a June rate hike.
Markets, stocks and metals enjoyed this outlook and took off higher, so there really is no choice but to be long, still, and looking into the future.
Metals continue to look great so let's take a gander at their charts this long weekend.
Gold rose 1.16%, mostly on Friday.
The breakout Friday is great to see after a weeks consolidation, and it came on a nice pop in volume which gives the move more conviction.
We should see $1,300 on this move before any more real rest comes into play.
This post was published at GoldSeek on 29 May 2017.