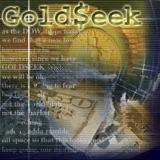 The following is not simply a list of negative risks to the economy but a list of of serious economic conditions that are already placing drought-like pressures on the overall economy. This list doesn't include the long-term structural problems with the economy, such as its high debt burden, but just the forces that have risen against it this year.
First-quarter US GDP growth slowed to a stagnant 0.7% (annualized) – stagnant in that population growth alone should cause GDP to rise more than that. So, really, GDP per capita is in recession, though that is not technically how a recession is called. Moody's just downgraded China's credit rating for the first time in thirty years, warning of fading financial strength as economy-wide debt mounts. Moody's attributed the growing risk to years of credit-fueled stimulus, indicating the Chinese economy has grown reliant on stimulus. China's debt was growing at an annualized rate of $4 trillion (30% of GDP)! China's efforts to contain stimulus bubbles are expected to inhibit its economic growth, which will bring down the global prices of commodities like iron, copper and oil with similar collateral impact in the US to what we saw last time commodities like oil crashed. The Shanghai Composite stock index has fallen about 10% in less than two months. (Recall the damage China did to global stock markets from the summer of 2015 through early 2016 as the Chinese market melted down and China had to socialize most of its own stock market to save it from utter ruin. Today the Chinese government market saviors rushed in to prop it up again.) The Federal Reserve appears to be set on lowering Fed stimulus, while it is also becoming clear that no fiscal stimulus will come out of the federal government this year. Even those working on Obamacare and the Trump Tax plan say early 2018 is the best they can now hope for. The Fed has a track record of killing recoveries by remaining headstrong on stimulus retreat once it starts down that path. Markets don't like uncertainty, and everything investors have been banking on looks increasingly uncertain at the moment. With no fiscal rain at at time when the streams of monetary stimulus are drying up, this promises to be a dry summer. If the Republican-led house and senate become even more divided, just remember Lincoln warned, 'A house divided against itself cannot stand.'
This post was published at GoldSeek on 25 May 2017.