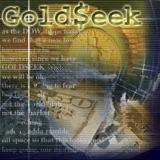 Gold Today – New York closed at $1,257.20 yesterday after closing at$1,251.80 Tuesday. London opened at $1,257.95 today.
Overall the dollar was weaker against global currencies, early today. Before London's opening:
– The $: was weaker at $1.1234 after yesterday's $1.1189: 1.
– The Dollar index was weaker at 97.01 after yesterday's 97.33.
– The Yen was slightly weaker at 111.80 after yesterday's 111.88:$1.
– The Yuan was stronger at 6.8737 after yesterday's 6.8905: $1.
– The Pound Sterling was slightly weak at $1.2973 after yesterday's $1.2978: 1.
Yuan Gold Fix
New York closed $9.80 lower than Shanghai yesterday. London opened today at a $9.05 discount to Shanghai.
Shanghai prices rose after New York's close rose too, catching up slightly to Shanghai, as you can see in the reduced discount New York is standing at. London opened at a smaller discount to Shanghai too. If this continues then Shanghai holds the pricing power. The Yuan overnight was quite a bit stronger against the dollar as the People's Bank of China pressured the banks to take it higher against the dollar, likely to compensate for the weakness in the dollar.
Silver Today – Silver closed at $17.19 yesterday after $17.07 at New York's close yesterday.
This post was published at GoldSeek on 25 May 2017.