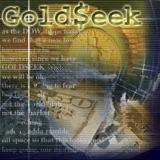 Gold Today – New York closed at $1,260.30 yesterday after closing at$1,255.00 Friday. London opened at $1,260.05 today.
Overall the dollar was weaker against global currencies, early today. Before London's opening:
– The $: was weaker at $1.1252 after yesterday's $1.1240: 1.
– The Dollar index was slightly weaker at 96.90 after yesterday's96.94.
– The Yen was slightly stronger at 111.24 after yesterday's 111.34:$1.
– The Yuan was barely changed at 6.8901 after yesterday's 6.8903:$1.
– The Pound Sterling was weaker at $1.2980 after yesterday's $1.3018: 1.
Yuan Gold Fix
The Shanghai Gold Exchange was trading at 281.1 towards the close in Shanghai. Adjusting to the higher quality of gold traded there this price translates into $1,263.95. London opened at a $3.90 discount to Shanghai.
London and New York took gold higher yesterday, but today Shanghai lifted the gold price through resistance with London going higher on the back of Shanghai. All in all, the discounts of London and New York to Shanghai are very small, once again.
This post was published at GoldSeek on 23 May 2017.