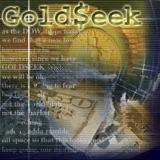 Gold Today – New York closed at $1,255.00 Friday after closing at$1,248.90 Thursday. London opened at $1,255.25 today.
Overall the dollar was weaker against global currencies, early today. Before London's opening:
– The $: was much weaker at $1.1240 after Friday's $1.1120: 1.
– The Dollar index was weaker at 96.94 after Friday's 97.73.
– The Yen was weaker at 111.34 after Friday's 111.25:$1.
– The Yuan was stronger at 6.8903after Friday's 6.8929: $1.
– The Pound Sterling was stronger at $1.3018 after Friday's $1.2950: 1.
Yuan Gold Fix
The Shanghai Gold Exchange trading price was not available today.
Silver Today – Silver closed at $16.84 Friday after $16.61 at New York's close Thursday.
LBMA price setting: The LBMA gold price was set today at$1,255.25 from Friday's $1,251.85. The gold price in the euro was set at1,117.17 after Friday's 1,120.68.
This post was published at GoldSeek on 22 May 2017.