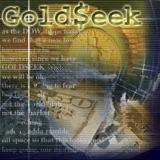 The desire to avoid short-term pain is a powerful motivator. Even in cases where it is known that the steps taken to avoid pain in the short-term will lead to greater pain in the distant future, people will often choose the path that entails lesser short-term pain. Also, there's often the hope that if pain is postponed for long enough then something will spring up to circumvent the need to experience the pain. The relevance to the inflation-deflation issue is that the long-term cure for an economy suffering from the bad effects of high monetary inflation involves stopping the inflation, but stopping the inflation always results in short-term pain.
Nowadays, people look back at the devastating inflation that occurred in Germany in the early 1920s and think: 'How could the central bankers of that era have been so stupid? There's no way that the stewards of today's major currencies would make the same mistakes!' In real time, however, the gross stupidity of the German central bank's actions was only apparent to a small number of economists. At each step along the way to total monetary collapse, the pain involved in stopping the money-printing was weighed against the cost of continuing the inflation and it always appeared to make sense to continue the inflation for just a little longer.
This post was published at GoldSeek on 16 May 2017.