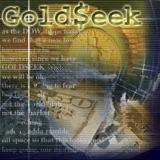 Gold Today – New York closed at $1,227.90 Friday after closing at$1,219.30 Thursday. London opened at $1,231.00 today.
Overall the dollar was weaker against global currencies, early today. Before London's opening:
– The $: was weaker at $1.0979 after Friday's $1.0864: 1.
– The Dollar index was weaker at 98.82 after Friday's 99.64.
– The Yen was stronger at 113.32 after Friday's 113.75:$1.
– The Yuan was stronger at 6.8919 after Friday's 6.9047: $1.
– The Pound Sterling was stronger at $1.2919 after Friday's $1.2875: 1.
Yuan Gold Fix
The Shanghai Gold Exchange was trading at 276.90 towards the close today. This translates into $1,244.66. New York closed at a $16.76discount to Shanghai's close Friday. London opened at a discount of$13.66 to Shanghai's close today.
Shanghai continues to rise, pulling London higher and now New York higher. Pricing power is with Shanghai today.
On today's moves, we would say Shanghai is dominating pricing power at the moment.
LBMA price setting: The LBMA gold price was set today at$1,231.50 from Friday's $1,227.90.
This post was published at GoldSeek on 15 May 2017.