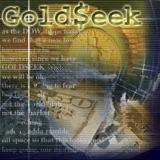 The creator of the wildly popular junior gold stock ETF has a 4 billion dollar problem.
Although the mainstream media is reporting on this big problem, it's missing the story's most important detail… one that could help you make large capital gains over the next 12 months.
I believe that very soon, a major issue with the junior gold stock ETF will create an opportunity to buy some of the world's most valuable junior gold companies for pennies on the dollar… all thanks to a coming tsunami of selling that has nothing to do with the companies themselves.
And it's all thanks to a developing story in the popular VanEck Junior Gold Miner ETF (symbol GDXJ).
I expect the opportunity around the corner will be so big that I'm getting millions of dollars of my own money ready to deploy. You could say I'm 'amassing troops at the border.'
This situation is urgent. It's going to arrive quickly and play out quickly. And as I'll explain, what's coming in just a few short months may be the last great gold stock buying opportunity you get for a decade.
This post was published at GoldSeek on 9 May 2017.