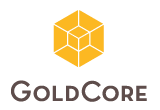 Fear of regulation may impede bank's from manipulating London's silver benchmark
New regulations in 2018 have spooked bullion banks and silver fix operators Lack of liquidity in silver fix auction has lead to high volatility in the market Silver benchmark has strayed from spot price multiple times since 2016 No new silver benchmark operator lined up to take over in the Autumn No smoke without fire as actions point to silver price manipulation Silver remains suppressed and at a low price for investors stocking up ***
Simple economics tells us that markets and prices are driven by demand and supply. Unfortunately, this isn't always the case in the silver market. However, the threat of new regulations may be putting a stop to some bullion banks from fiddling the London silver benchmark.
Silver price manipulation is always a thorny issue and one that has been taken on by academics, lawsuits, by veteran silver analyst Ted Butler and by the Gold Anti-Trust Action Committee (GATA). As we have reported previously, allegations of silver price manipulation are far past the point of rumours, in the last couple of years bullion banks have been called to account for their behaviour. Deutsche bank even agreed to settle out of court and pay $38m, in response to a class-action lawsuit.
This post was published at Gold Core on April 28, 2017.