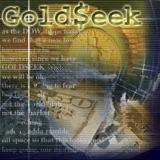 Last week I returned from Zurich, where I spoke at the European Gold Forum. Investor sentiment for the yellow metal was particularly strong on negative real interest rates and heightened geopolitical uncertainty in the U. S., Europe, Middle East and South Africa. A poll taken during the conference showed that 85 percent of attendees were bullish on gold, with a forecast of $1,495 an ounce by the end of the year.
The upcoming presidential election in France is certainly raising concerns among many international investors. On one end of the political spectrum is Marie Le Pen, the far-right National Front candidate who, if elected, might very well pursue a 'Frexit.' On the other end is Jean-Luc Mlenchon, a socialist of such extreme views that he makes Bernie Sanders look like Ronald Reagan. I was shocked to read that Mlenchon has pledged to implement a top tax rate of 100 percent – and even more shocked to learn that he's moving up in the polls. An insane 100 percent tax rate would surely return the country to medieval-era feudalism, which is just another name for slavery. All the wealth naturally goes to the very top, and corruption thrives.
This post was published at GoldSeek on Tuesday, 11 April 2017.