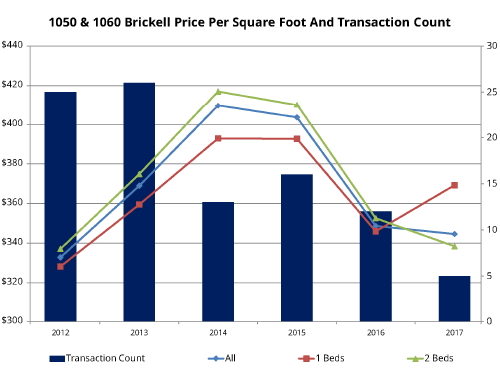 Granular data shoes why numbers on the surface don't add up.
Condo sales in Miami-Dade County have plunged. Condos on the market have surged. Supply has hit 14 months. Developers are sitting on completed units they can't sell, and months' supply in their projects has reached several years.
With this kind of supply-and-demand imbalance – sales down 25% from February 2014, inventory up 90% since early 2013 – you'd expect prices to head south. But the median price of condos in February, according to the Miami Association of Realtors, increased 6.3% year-over-year. This is the mystery we'll shed some light on (chart by StatFunding):
This post was published at Wolf Street on Apr 3, 2017.