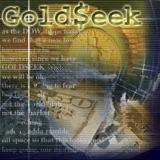 Donald Trump is now the new President of the United States of America (USA), such as it is, where libertarians and conservatives should be rejoicing – right? Well, maybe if he's able to repeal Rule 41 and is able to right off a lot of debt without imploding the financial system (not possible) – yes – one must agree. However this is all speculation at this point – as is all the optimism associated with Trump, where like Reaganomics, Trumponomics, is expected to 'reignite' the US economy after 30-years of an aggressive hollowing out. Yup – everything will be 'wonderful' with a 'businessman' at the helm of the world's largest and most important economy. He can reverse all that damage in no time. Oh and by the way – the rest of the world – you're on your own – because it's America first with Trump -nationalism to the max.
What should be noticed by all however, and the other side of the coin to a sanguine view of the future for our collective political economy, is this sentiment, Trump's 'America first' doctrine, has not been lost on both domestic businesses or America's trading partners, with China's undoubtedly most important from a macro perspective. Thing is, from an unintended consequences perspective, because Trump is like a 'bull in a china shop', aggressive protectionist policy could bring reprisals from the Dragon, from a dragon in the 'Year of the Rooster' – circling back to remind of Trump. In Chinese zodiac, it's a year that looks to the color gold and metals for 'good luck', which ironically could end up being China's trump card to teach The Donald a lesson in diplomacy.
This post was published at GoldSeek on Monday, 30 January 2017.