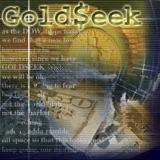 Gold Today – New York closed at $1,207.60 on the 20th January after closing at $1,201.50 on the 19th January. London opened at $1,212.00today.
Overall the dollar is weaker against global currencies today. Before London's opening:
– The $: was weaker at $1.0730: 1 from $1.0679: 1 Friday.
– The Dollar index was weaker at 100.42 from 100.97 Friday.
– The Yen was stronger at 113.61: $1 from Friday's 114.73 against the dollar.
– The Yuan was stronger at 6.8546: $1, from 6.8765: $1, Friday.
– The Pound Sterling was stronger at $1.2452: 1 from Friday's $1.2355: 1.
Yuan Gold Fix
Shanghai was trading today at around 271 Yuan having touched slightly higher during the day. On today's exchange rate this equates to $1,229 with the dollar weaker across the board as well as against the Yuan.
New York, on Friday closed at only a $4.60 discount to prices in Shanghai on Friday and London opened on Monday $12.00 higher than Shanghai. Shanghai is, once again driving prices despite the stronger Yuan against the dollar. It demonstrates that gold is rising against all currencies today and in all gold markets.
This post was published at GoldSeek on 23 January 2017.