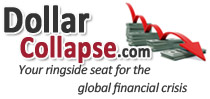 'The problem with police officers and firefighters isn't a public-sector problem; it isn't a problem with government; it's a problem with the entire society. It's what happened on Wall Street in the run-up to the subprime crisis. It's a problem of people taking what they can, just because they can, without regard to the larger social consequences. It's not just a coincidence that the debts of cities and states spun out of control at the same time as the debts of individual Americans. Alone in a dark room with a pile of money, Americans knew exactly what they wanted to do, from the top of the society to the bottom. They'd been conditioned to grab as much as they could, without thinking about the long-term consequences.'
' Michael Lewis, Boomerang: Travels in the New Third World
Though it may not be instantly clear, in the above quote Michael Lewis is talking about public sector pensions and how over the course of several decades, mayors and governors across the US have colluded with police, firefighter and teachers unions to promise outrageously-generous benefits and then failed to put aside enough money to pay for them.
As a consequence two things are happening. In dozens if not hundreds of cities and towns, services are being cut to the bone to pay for ballooning pension benefits, and – when even these cuts prove inadequate – pensions are being drastically reduced.
This post was published at DollarCollapse on JANUARY 14, 2017.