Along with most of his Wall Street peers, BofA's Chief Investment Strategist Michael Hartnett flipped his outlook on risk assets shortly after the election, turning from quietly bearish to vocally bullish and forecasting a substantial rise in US equities, and even more substantial bounce for Japanese, European and UK stocks as well as oil.
So far, Hartnett has been correct, and according to recent fund flows, much of the investing community agrees.
Some specifics: in the last week, according to EPFR, there were both strong bond inflows ($6.3bn) as well as equity inflows ($5.5bn) offset by modest commodity outflows ($0.2bn). Curiously, unlike in the earlier part of the reflation trade when buying of equities was funding from bond liquidations, last week we saw the strongest week of bond inflows in 3 months, which followed $41.5bn of redemptions in past 8-weeks – the largest redemptions since taper tantrum.
A more nuanced look into bond flows shows that investors added risk, with another week of redemptions from Treasuries but 1st inflows to EM debt funds in 9 weeks, 2nd week of renewed inflows to IG bond funds, and 6th consecutive week of inflows to HY bond funds. In other words, "risk proxies" in the bond world are getting hot again.
Perhaps nowhere is this more obvious than what is going on in the primary issuance market. Here, as Bloomberg notes, debt sales are blowing through all records, with the biggest volumes of issuance ever for the first week of January, as top-rated U. S. companies are selling bonds at the fastest pace ever to start a year
This post was published at Zero Hedge on Jan 8, 2017.
In a surprising twist, incoming White House chief of staff Reince Priebus said Sunday on Fox News that President-elect Donald Trump accepts that Russia played a role in hacking the Democratic National Committee and Clinton campaign Chairman John Podesta.
Priebus, the former RNC chairman, said Trump understands that Moscow was behind the intrusions into the Democratic Party organizations. "He accepts the fact that this particular case was entities in Russia so that's not the issue" and added that Trump "is not denying that entities in Russia were behind this particular hacking campaign."
"But here's the thing that I think everyone needs to understand – when this whole thing started, it started from the Russians 50 years ago … This is something that's been going on in our elections for many, many years." Priebus said it "happens every election period."
"In this particular case, it started way back in 2015 before either nominee of either party was chosen," Priebus said. "And it started … as a spearfishing expedition over many different institutions."
This post was published at Zero Hedge on Jan 8, 2017.

The year definitely ended with a bang and the number of Americans not in the labor force is now at a record high as well. 95.1 million Americans are now floating in the 'not in the labor force' category that finally got some mainstream attention in 2016. This is a big deal because you have an enormous proportion of your adult population off the charts. This convenient math has also allowed the unemployment rate to look lower than it probably should be. After all, if you are simply dismissing millions from your overall calculation then things can look better. We end the year with an enormous number of adults that have fallen off the labor force bandwagon and in many cases, you have old adults who wish to retire but realize their new retirement plan is working until they die.
The non-working army
In the last three months of the year the not in the labor force figures jumped by a whopping 841,000. This figure dwarfs any job gains that have been made over the period. You need to understand that this is significant because even if the figures are booming by older Americans, this simply means liabilities are going to be surging across the board.
This post was published at MyBudget360 on January 7, 2017.
With the Dow Jones rising excruciatingly close, or within 0.37 points of 20,000 on Friday only to let down the market cheerleaders in the last minute, it would appear that there is nothing one can throw at a market which is determined to keep rising no matter what happens in the world. So leave it to our favorite skeptic, Citi's Matt King to throw a fly in the ointment by asking how is it possible that "nothing sticks to markets."
He proposes one possible reason: perhaps analysts were overly pessimistic going into the election and year end, which is possible considering the "most synchronized DM upturn in years"…
This post was published at Zero Hedge on Jan 7, 2017.
I have covered the many reasons why the U. S. dollar (USD) has strengthened in dozens of posts over the past 5 years, (Could the U. S. Dollar Rise 50%?, January 12, 2011), and I described the positive dynamics of bitcoin last summer in An Everyman's Guide to Understanding Cryptocurrencies (June 13, 2016), back when bitcoin was under $600.
The USD (as measured by the US Dollar Index) has gained almost 40% from 73 in 2011 to 102 recently, and bitcoin recently topped $1,000 (trading at $921 as this article goes to print).
These gains aren't trivial, nor are they magic. They are the result of basic economic forces: supply and demand, utility, liquidity, capital flows and risk management.
Capital migrates to where it flows with the least resistance, i.e. to forms of capital that are liquid and offer low transaction costs – what I call ease of flow. Capital also migrates to relatively safe havens that are liquid and offer low transaction/holding costs, and to forms of capital with global utility.
This post was published at PeakProsperity on Friday, January 6, 2017.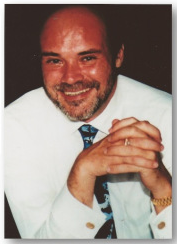 The Podesta emails revealed a real anti-Catholic and anti-Evangelic religious position in the Democratic Party. For the party that was founded by the slave owner Andrew Jackson, one must really wonder what lies at the core of their true position.
This post was published at Armstrong Economics on Jan 8, 2017.
On the heels of Czech President Milos Zeman's warnings of a possible "super-Holocaust" carried out by Muslim terrorists, urging citizens to arm themselves, WaPo reports the country's interior ministry is pushing a constitutional change that would let citizens use guns against terrorists if police are delayed or unable to make their way to the scene of an attack.
Czech president Milos Zeman had previously proposed that economic migrants should be deported from Europe to 'uninhabited Greek islands' or to 'empty places' in North Africa. The spectacularly incredible president also proposed that the Greek debt should be progressively reduced in return for shouldering the cost of hosting hundreds of thousands economic migrants.
'We are in Greece, and Greece has plenty of uninhabited islands, and big foreign debt. So if you have 'hotspots' in Greek islands, this would be a sort of payment of foreign debt,' Zeman told Financial Times in an interview on the islands of Rhodes where he participated in the Rhodes Forum.
This post was published at Zero Hedge on Jan 7, 2017.