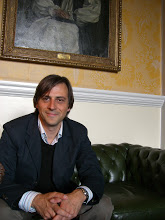 December marked another month of rising economic activity indicator for the euro area. Eurocoin, a leading growth indicator published by Banca d'Italia and CEPR notched up to 0.59 from 0.45 in November, implying annualised growth rate of 2.38 percent – the strongest growth signal in 67 months. It is worth remembering that in 2Q and 3Q 2016, real GDP growth slumped from 0.5% q/q recorded in 4Q 2015 – 1Q 2016 to 0.3% in Q2-Q3 2016. Latest 4Q 2016 reading for Eurocoin implies growth rate of around 0.47 percent, slightly below 1Q 2016 levels, but above the 0.31% average for the current expansionary cycle (from 2Q 2013 on).
Charts below illustrate these dynamics
This post was published at True Economics on January 3, 2017.