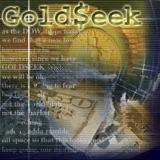 Background
The next ten days or so will present gold with two major events both of which could impact on gold in different ways depending on their particular outcome and they are as follows:
1. Possible interest rate hikes in the US as the FOMC meet
2. The US Presidential Election
FOMC
The long shadow of interest rate hikes in the US has haunted the precious metals sector for the last two years and is possibly the most important single threat to gold continuing its rally.
The Federal Reserve has pushed the mantra that they want to 'normalize' rates following a period of Quantitative Easing. In general the Fed has two objectives; firstly to ensure that unemployment falls and secondly that inflation heads north. These two requirements have largely been fulfilled so the expectation was to that the 'normalization' programme would be implemented with four or so rate hikes this year. The reality is that there haven't been any rate hikes, but we have had a lot of talk suggesting that they are in the wings. The Fed speak is now falling on death ears as the Feds credibility has been severely dented. The next meeting of the FOMC will be held on the 1st and 2nd November 2016 and the market has more or less priced in that there will be no rate hike in November. However, as much as their previous guidance has been about as useful as a chocolate fireguard, this time it might be close to the mark. We expect the Fed to signal that a rate hike in December is almost certain and the markets will listen and position themselves accordingly. Personally I have my doubts that they will pull the trigger as they have shown little in the way of appetite to implement a rate hike regardless of the CPI and the monthly Jobs print.
This post was published at GoldSeek on 31 October 2016.