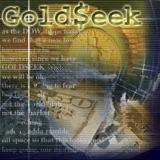 How many of you approach life expecting 'certainty?' How many of you always see all your plans through life work out exactly as you had expected? Think back to just the past year alone, and ask yourself how well those things you were so 'certain' of last year have worked out.
Anyone who has any experience in life knows that life, by definition, is simply uncertain. I will give you a personal example. I was lucky enough to marry an incredibly wonderful woman, who also happened to be eight years younger than me. And, of course, we were looking forward to a long wonderful life together, and I fully, and 'reasonably,' expected to out-live her due to the difference in our ages. Yet, in an extremely unfortunate turn of circumstances, she contracted a very rare form of cancer when the youngest of our four children was 11 days old, which ultimately took her life.
Yes, my friends, there is no such thing as certainty in life. Yet, so many approach financial markets with a perspective of certainty. My question to you is why would you believe that the financial world is any different than the rest of the world? Why would you believe you can expect certainty in any part of your life, especially when dealing with your financial nest egg?
What scares me even more so for the average investor is when an 'analyst' tells you that something will happen in the market with 'certainty.' They tell you that you must buy a certain stock, or worse yet, a leveraged ETF (which have other major issues associated with them), because the market will 'absolutely' do something in the coming year. Some will even tell you that you should not use stops, and they even provide you with ridiculous reasons for ignoring basic, sound investment advice. They convince you with promises of huge returns. And, incredibly, they make these claims with even more certainty as the initial position they suggest goes further and further under water.
This post was published at GoldSeek on Sunday, 23 October 2016.