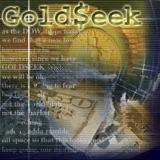 Gold Today -New York closed at $1,322.90 yesterday after the previous close of $1,327.20. London opened at $1,321.65.
– The $: was weaker at $1.1223: 1 from $1.1201: 1 yesterday.
– The Dollar index was weaker at 95.45 from 95.63 yesterday.
– The Yen was weaker at 101.56: $1 up from 100.76: $1 yesterday against the dollar.
– The Yuan was weaker at 6.6734: $1 from 6.6708: $1 yesterday.
– The Pound Sterling was stronger at $1.3024: 1 from yesterday's $1.2992: 1.
Yuan Gold Fix
New York and Shanghai were in line with each other but, once again London took gold prices down slightly despite the dollar proving a little weaker.
LBMA price setting: The LBMA gold price setting was at $1,320.85against yesterday's $1,324.80.
The gold price in the euro was set at 1,177.39 against yesterday's 1,181.33.
Ahead of the opening of New York the gold price was trading at $1,320.10 and in the euro at 1,176.45. At the same time, the silver price was trading again at $19.06.
Silver Today -The silver price rose slightly to $19.16 at New York's close yesterday down from $19.14, Monday.
This post was published at GoldSeek on 29 September 2016.