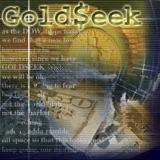 Gold Today -New York closed Friday at $1,310.90 yesterday. London opened at $1,318.
– The $: was stronger at $1.1159: 1 from $1.1240: 1 Friday.
– The Dollar index was stronger at 95.92 from 95.30 Friday.
– The Yen was slightly weaker at 102.04: $1 down from 102.00: $1 Friday against the dollar.
– The Yuan was slightly stronger at 6.6737: $1 from 6.6740: $1 Friday.
– The Pound Sterling was very weak at $1.3058: 1 from Friday's$1.3229: 1.
Yuan Gold Fix
With Shanghai back in business we see it registered the purchase into the SPDR gold ETF and took the price higher. On the surface it looked like Shanghai was walking its own road after the holidays, but with the SPDR having to find the gold in London today to supply the Friday's buying we feel that Shanghai was fulfilling its role in the 24-hour global gold market.
LBMA price setting: The LBMA gold price setting on Thursday was at$1,315.05. Friday it was at set at $1,314.25.
The gold price in the euro was set at 1,178.41 against yesterday's 1,171.03.
Ahead of the opening of New York the gold price was trading at $1,314.80 and in the euro at 1,177.98. At the same time, the silver price was trading at$19.12.
Silver Today -The silver price was dropped to $18.77 at New York's close Friday down from $18.98, Thursday.
This post was published at GoldSeek on 19 September 2016.