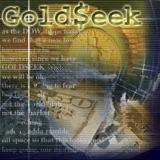 Most global financial markets struggling to rise, central bank policies are placing interest rates at all time lows. These are not producing the results wanted [but are holding deflation at bay].
Important governments are emasculated by political stalemate, while the structure of the E. U. is facing what Junker calls an 'existential problem' [translated is under threat from an array of problems].
Hence, the comments by Alan Greenspan, Paul Singer and several others demandour attention.
In this article, we will try to look forward to the world they are looking at which is thundering on its way towards us.
The title of this article are a series of quotes are from Paul Singer and Alan Greenspan, two successful and respected men with a long history in the financial world. Well, you already knew that. But the significance of their remarks, at a time when investors and funds are almost forced to keep a myopic view of the financial world, is important, as these come from experts standing back and giving a more distant perspective, almost uncluttered by short term financial incidents.
The Long view from Greenspan & King
Singer and Greenspan are not alone for Mervyn King, in the 'End of Alchemy', the former head of the Bank of England, writes of central banks' frustration in dealing with the stagnant global economy. 'Central banks,' he says, 'have thrown everything at their economies, and yet the results have been disappointing, 'Whatever can be said about the world recovery since the crisis, it has been neither strong, nor sustainable, nor balanced.'
This post was published at GoldSeek on 19 September 2016.