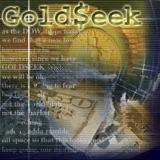 Stocks saw a very choppy weak as we enter the seasonally 6 to 8 week, weak stretch.
I'm expecting lots of chop with a few trades here and I'll also be looking for dip buys when they come but we may not see a nice trend higher until November or so.
We've had a great summer trading and we should have another nice run into years end.
The metals are showing weakness but shouldn't fall too far.
The odd time I show long-term charts to give us all the longview so that's what I'll do this weekend.
Let's kick it off with the 20 years monthly gold chart.
This post was published at GoldSeek on 19 September 2016.