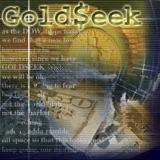 A day of reckoning approaches – even the oligarchs know this – and it's coming closer faster every day. No, I'm not playing with words here, or your sensibilities. However, because our situation has been in hyper-bloat for so long now, essentially measured by stock market lows in 2009, this statement is simple fact. A day of reckoning approaches – and it's coming closer faster every day. It's that simple, whether you want to face up to this inevitability or not. And it will arrive for all the reasons we discuss on these pages every week, some of which, the important ones, we will discuss here again today.
As regular readers would know, long ago we sounded in on the inevitability of a profound decentralization process, countering still omnipresent 'Globalization' plans on the part of the world's elites, now accelerating in sympathy with increasingly destabilizing economies as central planning continues to destroy the global economy, impoverish increasing numbers, and exacerbate wealth / income inequalities. So make no mistake – process continues to accelerate in this regard – where the economy / markets are disintegrating even though a thin veneer of normalcy is still being maintained in 'price stability', a situation that should look quite different next year.
Next year is another year ending in '7' that should go down in history as a pivot point back towards the volatility that more accurately reflects the vulgarities associated with the human experience – and our flagrant disregard for the 'seven deadly sins'. The markets / economy are being supported by the status quo's desire to maintain stability prior to the US Presidential election this fall, because they are especially worried about being displaced by a popular vote that brings in radical change, if that is truly what Donald Trump represents. Because globalists will put the heat on Trump if he wins – and embedded bureaucrats will back them up logistically.
This post was published at GoldSeek on Monday, 12 September 2016.