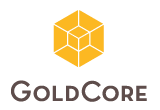 I was so pleased yesterday by the announcement that I have joined the Research team at GoldCore as it meant that I could finally start talking about it and was back in a role that lets me indulge in my passion by researching and geeking out on all things gold, silver and money.
***
As some of you may know, in a previous life I wrote a lot about gold and silver. I took the perspective of someone who was new and curious to the precious metals. I wanted to know more than just how the Fed announcements affected the prices, why demand and supply weren't enough to predict movements and why history didn't seem to have taught us any lessons.
After 3 years I stepped away as, to be honest, I was bored. Not of gold and silver but of the narrative, it didn't seem to be changing and keeping up-to-date with what was happening in other areas of investment and changes in the financial arena.
I spent the next two years broadening my knowledge base, working with startups in the trendy world of fintech and speaking to people about that buzzword 'blockchain'.
This post was published at Gold Core on September 9, 2016.