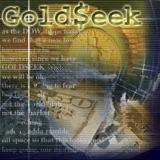 Summer in the northern hemisphere is over. Demand time in Asia is there for the next seventy days. In the next seventy days Asian demand will dictate the direction for next year. August's fall in gold and silver aided by refocus of investor to US interest rates has resulted in a bullish outlook getting a mid year review. I believe that gold and silver will fight over the challenge of higher US interest rates and that the dip in prices over the next seventy days should be used to invest for the next four years. If you do not want to invest in gold and silver then buy lots of land in India as the real estate sector in India is on the verge of a massive bull run.
For the rest of the year as long as gold trades over $1230, the overall bullish trend is intact. Silver needs to trade over $1460 for the rest of the year to prevent it from moving into a long term bearish zone. With every fall, the risk to return ratio moves in favor of the long term silver investor. Those wanting to invest in gold for the long term should wait for some more time.
This post was published at GoldSeek on 1 September 2016.